I'm busily ready getting to go out of town again. Because of the way the lovely US government immigration system works, we weren't able to visit Andrew's parents for about an 8-month period after we were married. But now it's time for another trip to the lovely city of Toronto and a little shuburb where we'll spend the next 7 days relaxing and catching up. Andrew deserves the majority of the credit for getting the condo more organized and ready for our depature.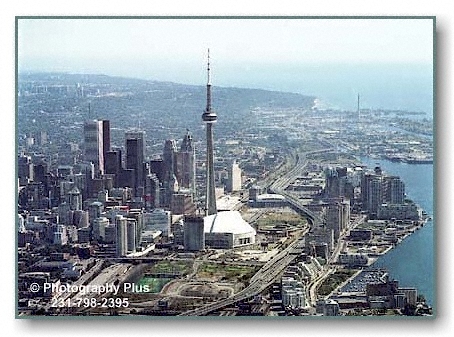 This morning I attended a short education day seminar at work..where the JCAHO axe was hanging more heavily than ever. (For those of you not in healthcare, JCAHO stands for the Joint Commision of Accreditation of Healthcare Organization. It is a non-profit agency that surveys the quality and safety of care and care delivery systems. If the institution fails to 'pass' their inspections, you kiss Medicare & Medicaid reimbursement buh-bye.) It's a particularly hot-button topic now that they can arrive for any 5 days of the year with only a 30 minute notice. And yup, you guesssed it--they haven't yet surveyed us. Better hope they don't show up when the new residents start this summer. Apparently you CAN chose 10 days in which for them NOT to come but it's still a bit of a zoo for about the first month the newbies start. I've yet to have the pleasure of a surveyor following me about on my work day.
The more exciting seminar was learning how to use our new IV pumps. They're much smaller and have lots of nice features that our drab-old workhorse pumps don't have. (ooh, look at all the pretty lights!) but best of all, I can actually hear the alarm tone on this one instead of relying on the visual alarm. Yeay!
So after this thrilling education session I ran a few errands. I purchased a couple of books for everyone at Barnes & Noble since a long flight is my best excuse to catch up on leisure reading. The titles include
Into Thin Air
and
A Tree Grows in Brooklyn
. I was intending the first book for my outdoor-lover husband but I found the description pretty intriguiging (a true story of a 1996 Mt. Everest summiting group where 8 people perished in a surprise storm) so methinks I may begin with that one. The second choice is one I've always intended to read, although the excitement factor certainly pales in comparison to the other. I'll let you know how they turn out!

I dropped off Sophie at the dog-sitter's home. I already miss her cute little self following me around the condo and providing doggie-entertainment. When I dropped her off, she was cleary much more interested in all those dog toys that were lying about and meeting the other dogs than she was in why I was leaving her in a strange place. I already received a photo from Lydia (the dog-sitter) with Sophie and her other pooches but frick, I can't format it into an image file that blogger will upload. =( Layla is definitely capitalizing on all the extra attention she gets in a dog-less household!
It's time to put the finishing touches on the packing and end my blogging session. Special thanks to Mom & Dad for providing the airport service, and Cheryl for looking after our princess kitty!